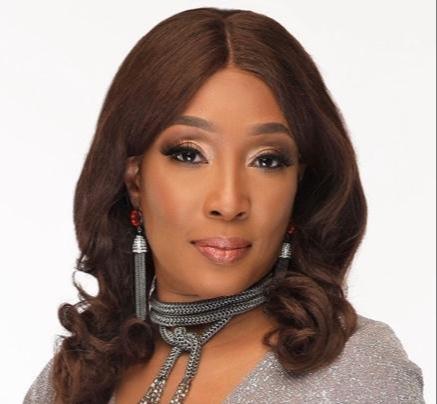 Yolonda Troupe Smith

During her college years, Yolonda traveled with the world-renowned Rust College Acapella choir and the Mississippi State University Black Voices. After graduation, she traveled internationally with the Mississippi Mass Choir while teaching computer science at Hinds Community College.
Yolonda currently serves as a member of the church council at Changing a Generation, FGBC Atlanta, GA with Overseers Bishop Paul S. Morton & Dr. Debra B. Morton, along with senior pastor Dr. T. Delbert and Lady Jasmine Robinson. She resides in Atlanta, GA with her husband and they share four children.
COLLECTIVE WORKS
CD Project - "All of Him and None of Me" released in 2003
A collaboration with award-winning and Grammy-nominated producer Percy Gray.
Book Project - "The Holy Spirit: The Person, The Works, Don't Live Without Him" published in 2015.
A personal spiritual journey that will enlighten, empower, and motivate you to apply the Holy Spirit to
your daily life.
Songwriter for other artists and created jingles for clients throughout the country, including Bishop Paul S. Morton's TV broadcast, and Celebrity Chef Elliot's radio show.
Single - "Break Loose" released in 2019, co-written with her son, Tolden Williams, and produced by award winning and Grammy-nominated producer, Gerald Haddon.
CD Project - "God Is" released in 2021. The project was produced by Bishop Clay "Miracleman" Johnson with songs written by Yolonda and her sons, combining different genres of music into contemporary and traditional tracks that contain a strong message of faith.
Co-host of the anointed "Ignite Into Your Purpose TV Show" on the Preach The Word Network TV for 2022. This show airs every Monday at 4:30 EST on the streaming website, preachthewordnetworktv.com, that has streaming platforms reaching over 50 million viewers.
Christmas Single, "Just For Me" is a celebration of the birth and life of Jesus Christ. Available on all streaming platforms December 11, 2022.
Book Project - "The Blueprint, Connecting with The Holy Spirit," scheduled for release in 2023.
Website
Facebook
Instagram
Distrokid
Just For Me

Yolonda Troupe Smith's "Just For Me" is now featured on Babbie Mason Radio.