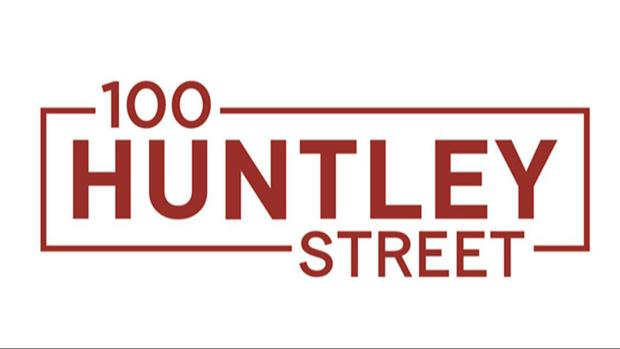 100 Huntley Street
7:00pm EST Monday-Friday

100 Huntley Street is Canada's longest running daily television show and the sixth longest running daily television show in the world. 100 Huntley Street brings you the amazing stories of people – whether they be world, leaders, celebrities, sports figures, or everyday people – who have had life-changing encounters with God.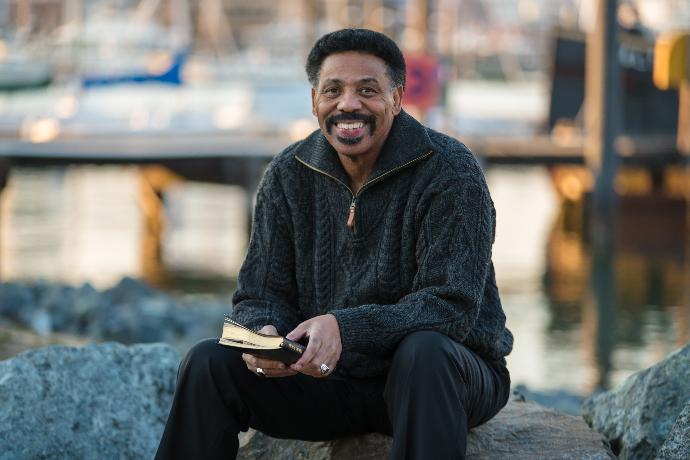 The Alternative With Dr. Tony Evans
8:30pm EST Monday-Friday
Dr. Evans serves as president of The Urban Alternative, a national ministry that seeks to restore hope and transform lives through the proclamation and the application of the Word of God. His daily radio broadcast, The Alternative with Dr. Tony Evans, can also be heard as a podcast and on the Tony Evans App.

The Urban Alternative is a Christian Bible teaching and resource ministry founded 39 years ago by Dr. Tony Evans. With the aim of spreading the teaching of God's Word through Christian media with the goal of transforming lives, the ministry offers sermons, sermon outlines, books, prayers, Bible studies and more on topics such as Christian living, marriage, discipleship, and spiritual growth, as taught by Tony Evans.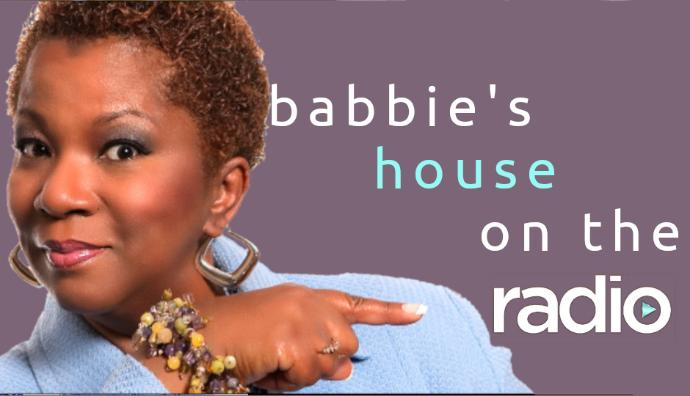 Babbie's House On The Radio
5am, 9am, 5pm and 9pm EST Monday-Friday

On Babbie's House On The Radio, host Babbie Mason, engages singers, songwriters, authors and entrepreneurs in uplifting conversations on the subjects of music, family, marriage, faith, culture and other relevant subjects. Every episode offers hope and help for living. Guests have included music artists Billy Gaines, Margaret Bell and Larnelle Harris, as well as music artists and authors featured on Babbie Mason Radio.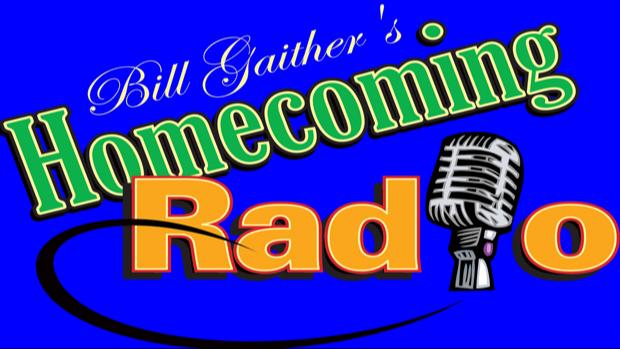 Bill Gaither's Homecoming Radio
2pm EST Sunday

Homecoming Radio is an hour long radio program filled with the antics of Bill Gaither, Kevin Williams, Tori Taff (the better half of Russ Taff) and Phil Brower, plus a group of regular guests including Buddy Green, Gordon Mote, Gerald Wolf, Jason Crabb, Russ Taff, Joe Bonsall, Larry Gatlin, and you never know who may wander into the studio to visit. Your friends at Homecoming Radio bring you soul touching music and heart changing lyrics, and sincerely pray that Homecoming Radio gives you what you are looking for. We appreciate each of our listeners. Pass the Good News along!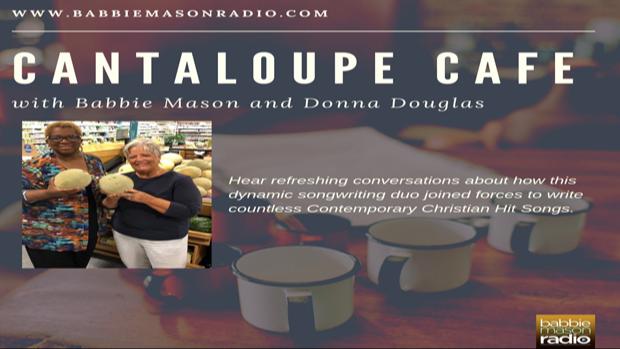 Cantaloupe Cafe
2pm EST Saturday

Join Babbie Mason and Donna Douglas as they celebrate over 3 decades of friendship and songwriting. Their delightful friendship began one sunny afternoon when they met over a mound of cantaloupe at the local grocer. Pull up to the table and enjoy the back stories of their songs, side-splitting laughter, huge doses of encouragement as Babbie and Donna serve up a sweet slice of life on Cantaloupe Cafe.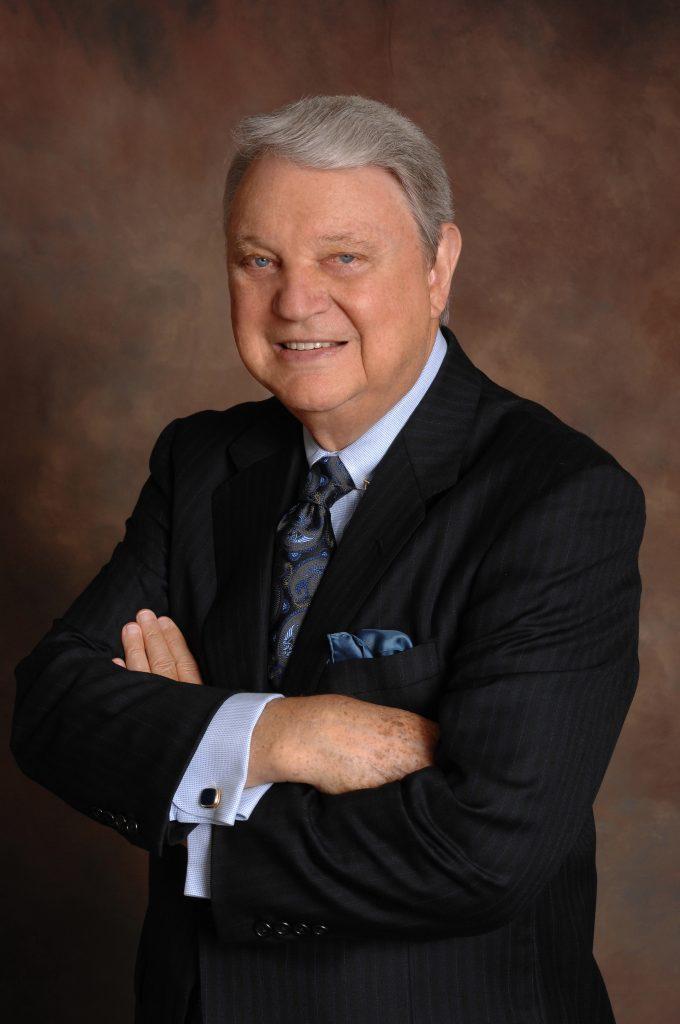 The Classic Sermons Of Dr. Paul Walker
8pm EST Sunday

Dr. Paul Walker will always be best-known for his nearly 40-year leadership as pastor of the Mt. Paran Church of God in Atlanta, Georgia. Walker was the General Overseer for the The Church of God (Cleveland, Tennessee), and was one of the more prolific members of the International Executive Council. First elected in 1978, he was a member of the church governing body for a total of 20 years, including his years on the Executive Committee.

He authored eight published books and received numerous recognitions, both within the Church of God and across the Evangelical spectrum. He was recognized for awards in education from his alma maters, and within the Atlanta community.

His timeless sermons can be heard every Sunday evening on The Classic Sermons Of Dr. Paul Walker.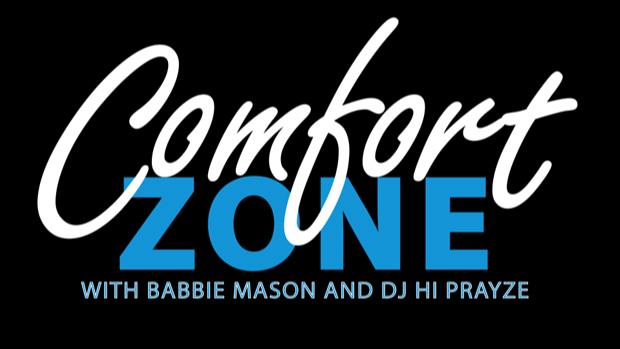 Comfort Zone
4pm EST Saturday

Join award-winning singer and songwriter, Babbie Mason and radio station provider and gospel music aficionado, DJ HiPrayze for Comfort Zone, where you'll hear exciting conversations and the impact Gospel music is making on our culture. Babbie and DJ HiPrayze sometimes take a look back to pay homage to the late-greats in the industry, and at other times they speak openly and honestly from their own experiences about the changing Gospel Music landscape.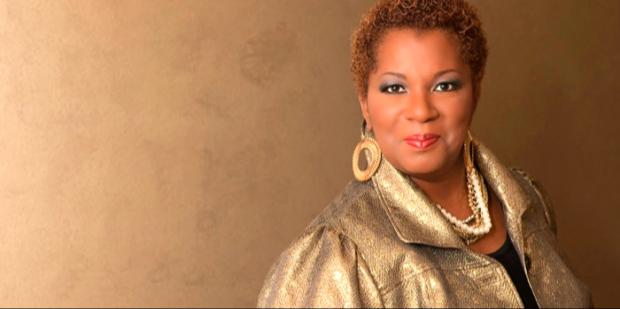 Encouraging Words With Babbie Mason
1:15pm EST Monday-Friday

Babbie Mason knows the power of words. She enjoys her role as a people-builder, offering strength to those who are well worn by life or a word of cheer to those who need a faith lift. Drawing from her own experiences as a wife, mother, grandmother and jet-setting concert artist, Babbie shares heart-felt biblical insights and faith-building truths from God's Word with Encouraging Words. Babbie brings her warm and witty voice of encouragement to the radio to build up listeners along life's journey.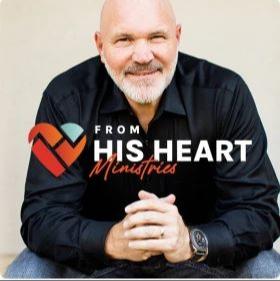 From His Heart With Pastor Jeff Schreve
6:30pm EST Monday-Friday
10:00am EST Sunday


From His Heart Ministries is the TV, Radio, and Internet broadcast outreach of Dr. Jeff Schreve, who believes that no matter how badly you have messed up in life, God loves you and has a wonderful plan for your life. "We're on mission to help a new generation discover their Creator through the preaching of the compassionate, relevant, yet uncompromised truth of the Gospel."
Pastor Jeff speaks the truth in love with clear and concise biblical content combined with engaging, personal stories. His messages are filled with life-giving principles for everyday living and eternal assurance.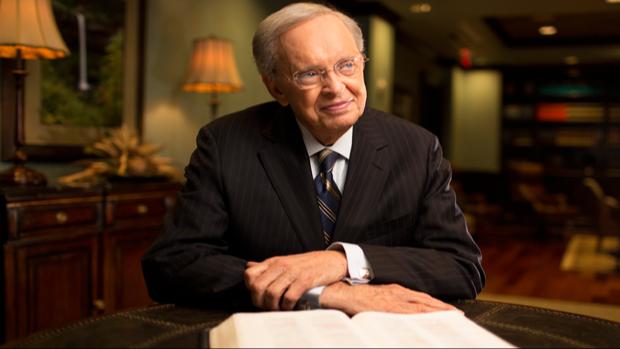 In Touchwith Dr. Charles Stanley
8pm EST Monday-Friday
11:00am EST Sunday


Dr. Charles F. Stanley is senior pastor of First Baptist Church Atlanta and founder of In Touch Ministries, both located in Atlanta, Georgia. Dr. Stanley's heart's desire is to get the gospel to "as many people as possible, as quickly as possible, as clearly as possible, as irresistibly as possible, through the power of the Holy Spirit to the glory of God." Because of this goal, Dr. Stanley's teachings are transmitted as widely and effectively as possible.

He can be heard weekly at First Baptist Church Atlanta, daily on In Touch with Dr. Charles Stanley radio and television broadcasts on more than 2,800 stations around the world, on the Internet at Intouch.org, and through the In Touch Messenger Lab.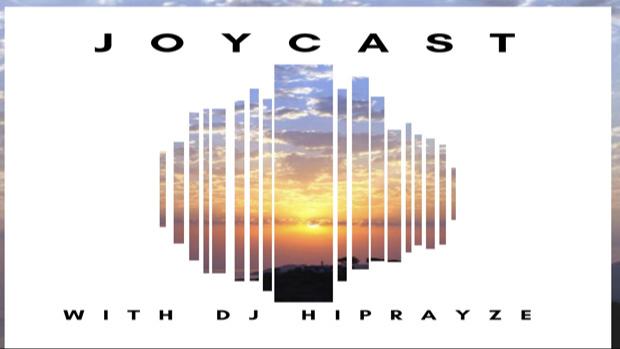 Joycast
3pm EST Sunday

During this 60 minute energetic program, DJ HiPrayze plays music that inspires the heart and uplifts the soul. This show creates an atmosphere of reverence to God while featuring the host's vast knowledge of Gospel music through the decades.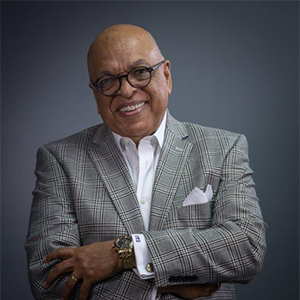 Living A Legacy With Dr. Crawford Loritts
10:30am EST Sunday

Living a Legacy is a weekly 24-minute Bible-teaching program featuring Dr. Crawford Loritts. Each program is full of in-depth teaching, challenging lessons, and practical applications—all grounded firmly in the Bible. The goal of this program is to bring about spiritual awakening and maturity in the body of Christ through a clear message from God's Word.
Dr. Crawford Loritts is a nationally known Bible speaker, author and is committed to encourage and shape the next generation of leaders. Crawford and his wife Karen have 4 children and 11 grandchildren and live in Georgia.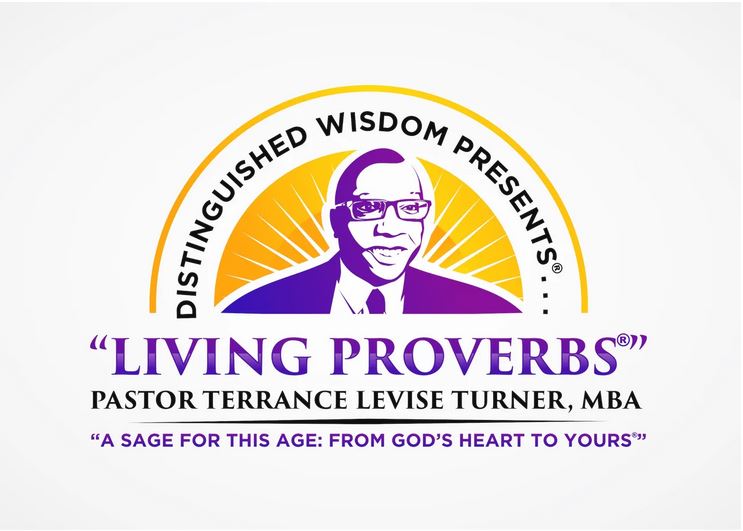 Living Proverbs With Pastor Terrance Levise Turner
4:15pm EST Monday-Friday

Distinguished Wisdom Presents . . . Living Proverbs. Pastor Terrance Levise Turner, MBA "A Sage For This Age: From God's Heart To Yours" shares with you a word of wisdom and inspiration to encourage your faith and success everyday!
Pastor Turner began sharing "Living Proverbs" on social media as a way of encouraging friends, followers and whoever was interested in the Word of God. Early on, he was encouraged by many of the readers to keep sharing. Terrance's goal is to answer questions and provide advice through the wisdom of God.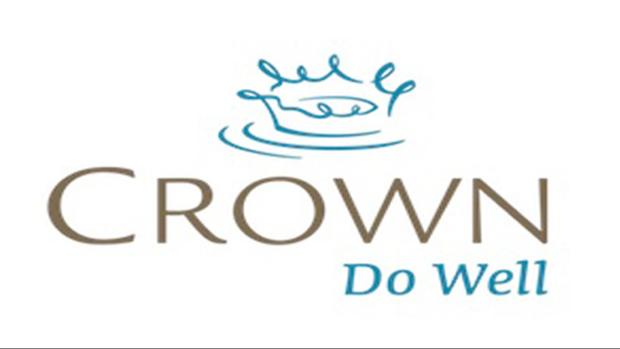 My Money Life
2:15pm EST Monday-Friday

My MoneyLife is a Crown Financial Ministries feature dedicated to teaching practical, biblical truths about money in daily life. Listeners receive daily hope and practical help as they learn to apply God's truth to their finances, work, and lives. Our mission is to empower people to be financially free. Chuck Bentley is the CEO of Crown Financial Ministries, founded by the late, Larry Burkett. He is an author, host of My MoneyLife and a frequent speaker on the topic of biblical financial principles.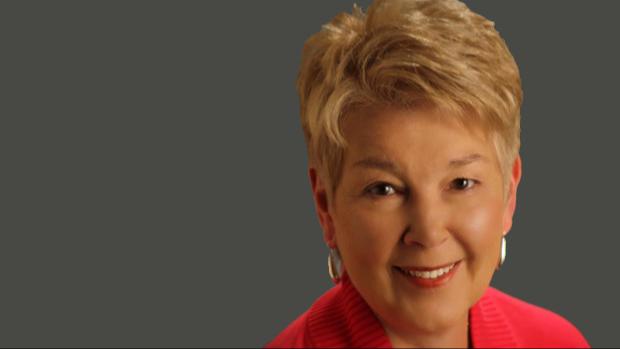 New Beginnings with Miriam Neff
3:15pm EST Monday-Friday

New beginnings are a reality for everyone. Change happens, ready or not. People face career moves, marriage, job loss, financial challenges, and becoming single again. They parent, relocate, face illness and loss. Some are our choosing; others surprise us. Miriam Neff speaks from her life experiences, counseling background, and life as a parent, marriage partner, and person starting over. She speaks of daily choices, celebrating special occasions, and making decisions while real life happens. With spiritual insights, a touch of humor, and candor she brings wisdom and encouragement in each one minute feature.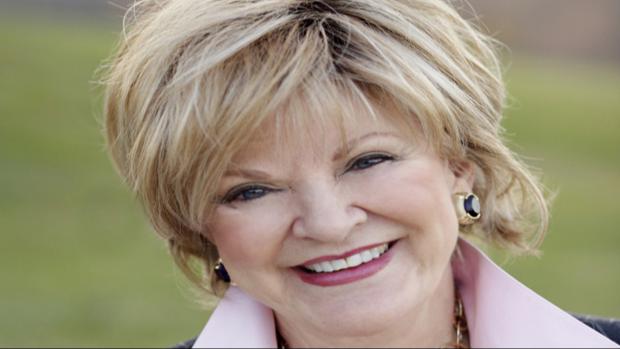 Precepts From God's Word wit Kay Arthur
9:15am EST Monday-Friday

Kay Arthur, the founder of Precepts International, is dedicated to teaching God's Word through inductive Bible study, her television and radio broadcasts. Precepts from God's Word is a compelling 60 second feature addressing the hurts and needs of listeners today.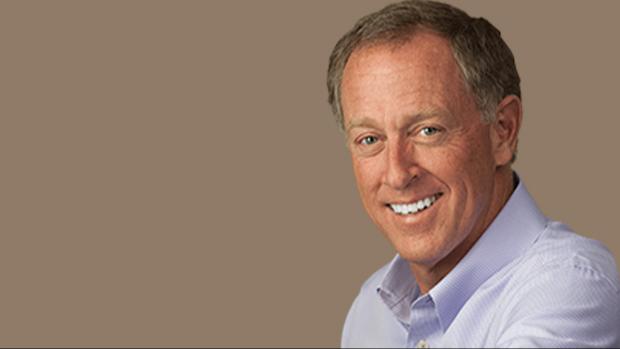 Right From The Heart With Dr. Bryant Wright
10:15am EST Monday-Friday

In 1992, Right From The Heart Ministries began in the heart of Bryant Wright, Senior Pastor of Johnson Ferry Baptist Church in Marietta, GA, and Chairman & Founder of Right From The Heart Ministries. Bryant's vision was to create a media ministry that reached outside the walls of the church, was non-denominational, and a completely separate entity from Johnson Ferry. Today, via TV, radio, email devotions in five languages 365 days a year, other ministry platforms such as YouVersion and iDisciple, and across all the major social media platforms, RFTH reaches over 40 million people every month with the good news of Jesus Christ.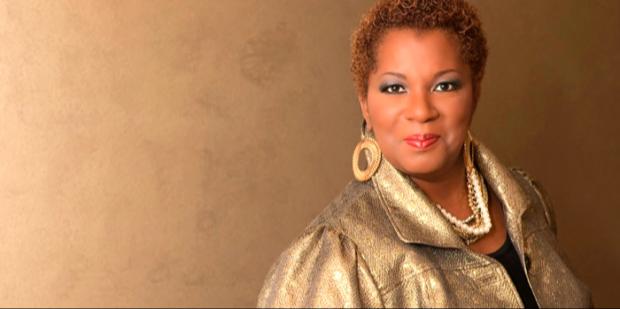 Sunday Morning Magnify with Babbie Mason
10am EST Sunday

Love great Gospel music and heartwarming stories? You've come to the right place. Sunday Morning Magnify brings host, Babbie Mason, up close and personal. Get to know Babbie and all the things she loves best – the Lord Jesus, the church, Gospel music, precious family and great friends. ​Hear your favorite gospel music and be encouraged from three decades worth of stories from back stage, from the concert stage and from the road, as Babbie shares her wit, wisdom and a wealth of priceless experiences. Find the encouragement you've been needing on Sunday Morning Magnify.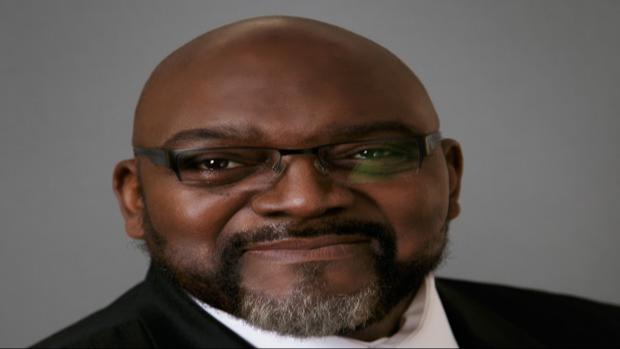 Treasured Truthwith Dr. James Ford
7:30pm EST Monday-Friday
11:30am EST Sunday


Each weekday evening Dr. James Ford adds godly wisdom and guidance to your daily Christian walk, with clear, powerful teaching on Treasured Truth. Pastor Ford uses his breadth of experiences as he teaches from God's Word, drawing relatable principles and valuable application from each passage. Each message will encourage you to face the challenges that every day brings. Dr. James Ford has been the pastor of Christ Bible Church, located on Chicago's south side, for nearly 30 years.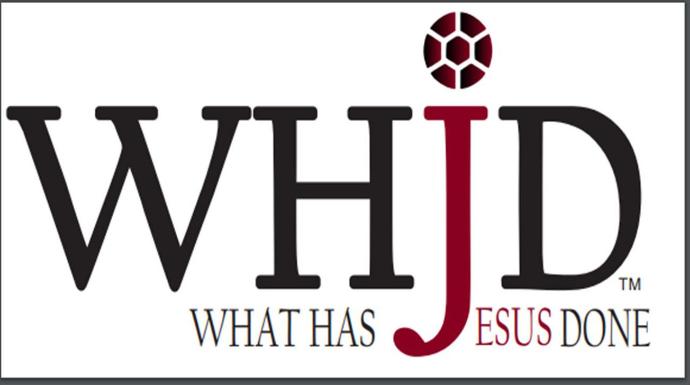 WHJD - What Has Jesus Done with Benita Dear and Babbie Mason
4pm EST Sunday

Babbie Mason and her sister, Benita Dear have teamed up to launch, What Has Jesus Done, an exciting podcast featuring the amazing things that God has done in the lives of His people. Babbie, an award-winning Christian singer/songwriter and Benita, a math instructional coach at an urban charter school, are siblings and preachers daughters and they know first hand, that sharing Christ with others is tremendously rewarding. In every episode of WHJD, you'll be challenged to use your personal testimony of faith as a catalyst to stand up for Christ, step up in faith and speak up about the difference Jesus makes in our lives. You'll enjoy each exciting guest and the warm-hearted bond that only sisters can share. Changing the world for Christ starts with you. WHJD can show you how.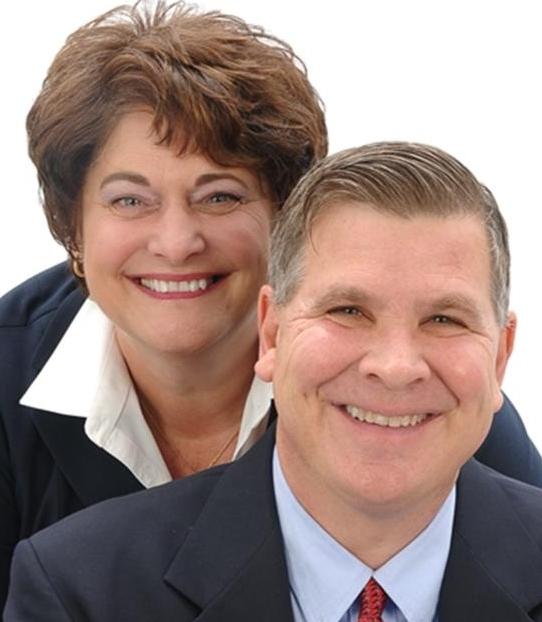 Your Refreshed Life with Linda and Reen Waterman
11:15am EST Monday-Friday

Linda is Founder of "REFRESHED WOMEN," a community of women seeking to inspire, equip and encourage each other to discover their God-given purpose while experiencing fun, fellowship and fulfillment in every season of life. Author of more than 20 books including "Investing Your Life in Things that Matter," "Resource Guide for Women's Ministries," and "Dancing in the Storm: Successfully Embracing Change," Linda is a National Conference Speaker, Coach and Consultant.