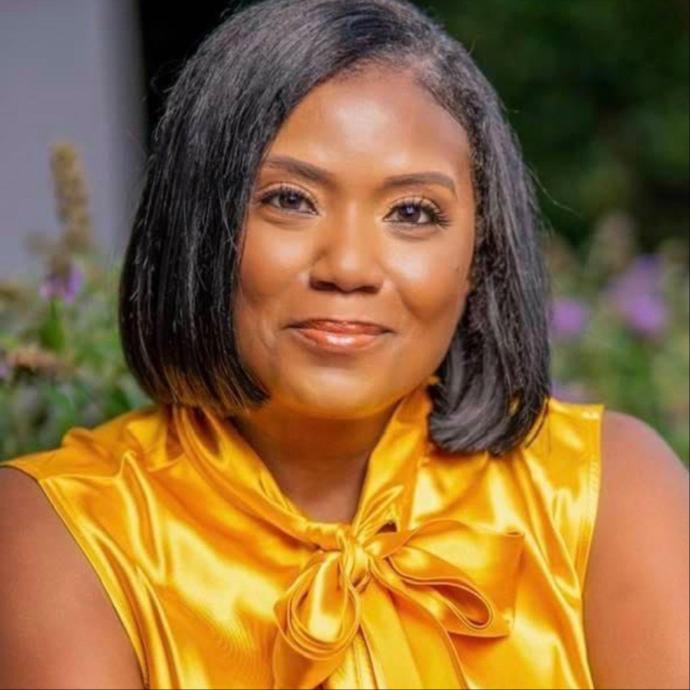 Varonda Gale

Varonda Gale Williams is a Gospel Artist, who has been singing since the tender age of 8 yrs old. Destined to accomplish great things, Varonda has sung on several occasions for Joyce Myers Ministries, Creflo Dollar Ministries and many other national ministries.
Varonda Gale Williams started out singing at the First Baptist Church of Trinity, North Carolina. From the beginning, she was pushed to the forefront as lead singer of most songs the choir sang. She was a member of the Tiny Tot Choir, which later changed its name to The Spiritualettes. As Varonda grew and matured in music, she began singing with the young adult choir. Her love of music led her to travel and perform for many years until joining a secular group called Sham Productions. This opportunity lasted a little more than a year, however, it was enough time for Varonda to realize that her gifts and talents were meant to glorify God and uplift the church through singing gospel music.
Varonda married and traveled overseas to Kaiserslautern, Germany, where she was part of the Kleber Kaisern Gospel Choir. She also had the privilege to create a women's gospel a cappella group called the Voices of Heaven. Varonda would travel Germany singing in world-renown Cathedrals. She even led songs on a German Television appearance.
Upon returning to the States, Varonda Gale has been on several praise teams and choirs. She has made guest appearances on TBN, The Candi Staton Show and several more Atlanta local shows. Varonda Gale is currently a member of the Word of Faith Cathedral Family, where she has participated in the Cathedral Choir and Praise Team. She is now re-embarking on her solo career and is in the studio working on new music. "Overcomer'' is her first single release since her reappearance to the music stage. Through many trials and tribulations, Varonda Gale can truly say she is an "Overcomer."
Booking Contact: 678-516-6976
Twitter
Facebook
Instagram
Reverbnation
Overcomer

Varonda Gale's song "Overcomer" is featured on Babbie Mason Radio.