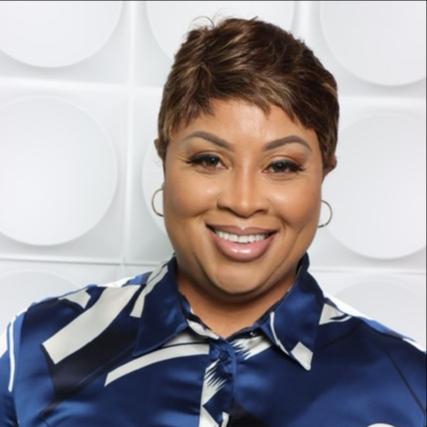 Tressa Mitchener

Looking Out from the Inside - The United States V. Tressa Olivia Parker
gives audiences the tools to transcend chaotic situations and to create a life of freedom and happiness. It's filled with faith, persistence, and an unforgettable journey from poor choices and spiritual blindness to self-awareness and empowerment. While in prison, Tressa opens her mind to a deep study of the Bible and goes on to take control of her life and fulfill her goals with her faith that "God's promises created her purpose." She has a long track record of dedication to her calling through life experience, studies, and the application of being a change agent in people's lives.
"Tressa Mitchener has gone through exceptional trials, tribulations, and challenges - all of which have strengthened her faith. In this book, she shares her unbelievable story of triumph. Her journey can be an inspiration for many who feel that there is no hope. There is always a way, when you believe. I believe in Tressa and her gift to enlighten the world."
-Peggy McColl, New York Times Best-Selling Author
Tressa Mitchener has written a brutally honest and courageous true story based on her own life through the character of Tressa Olivia Parker with the mission to educate and empower others to no longer be held back by their circumstances and limiting beliefs.
Looking Out from the Inside
is filled with authentic and practical advice that will inspire readers to take action, starting with taking responsibility. As the founder and CEO of Revamp Novelties, her philanthropic company, Tressa is fully dedicated to helping others understand their creative abilities, reach their potential and purpose, and create a truly abundant life.
Looking Out from the Inside
will be available worldwide in March 2023. Please go to
www.tressamitchener.com
or
www.amazon.com
to get your copy.
Linkedin:
https://www.linkedin.com/in/tressa-mitchener-244a7b73/
Website
Facebook
Twitter
Instagram
TikTok
God's Promises Created My Purpose.




Looking Out from the Inside - The United States V. Tressa Olivia Parker

Tressa Mitchener's Looking Out from the Inside - The United States V. Tressa Olivia Parker is featured on Babbie's House On The Radio. Her interview will be featured on Babbie Mason Radio soon!