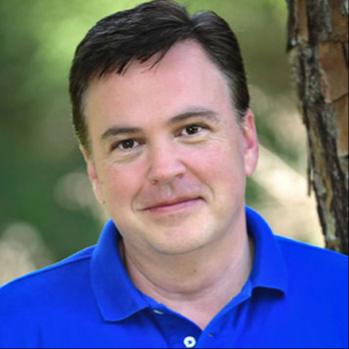 Kenn Mann
Kenn Mann is an award-winning songwriter, who began his musical journey by playing on a tiny toy piano given to him by his parents at Christmas when he was only 3 years old. The very day he received this gift, he began playing hymns and worship songs to his parent's amazement. Born and raised in Jackson, Mississippi, this southern gentleman has led in worship and written songs alongside such singers and musicians as Babbie Mason, Charles Billingsley, Alicia Williamson Garcia, Vernon Whaley, Derric Johnson and David T. Clydesdale as well as world renowned leaders such as Henry Blackaby and Kay Arthur.
Kenn is a prolific songwriter. Song titles include The Sea of Forgetfulness, a co-write with Babbie Mason, for Gospel recording artist, Helen Baylor. He has written over 50 choral anthems for such companies as Brentwood/Benson Music, Word Music, Lorenz and Lillenas Publishing. He has also written four choral musicals, "No More Walls", a youth musical produced by Veggie Tales writer, Steven V. Taylor, "A New Heart For Christmas", an adult Christmas musical created with Disney World producer and arranger, Derric Johnson and former Liberty University's Dean of Music, Vernon Whaley, "Make Us One", an adult worship musical, which won the Gospel Music Association's prestigious Dove Award for "Musical Of The Year" and "After The Cross", an adult Easter musical which premiered at Cypress Gardens, Winter Haven, Florida.
Kenn received his Bachelor's Degree in Music Education from Mississippi College, Clinton, Mississippi and went on to receive his Master's Degree in Church Music from the New Orleans Baptist Theological Seminary. He has hosted the WTIS Music Talk Show, "Tampa Bay's House of Praise" for two years and has served as the Minister of Worship & Music at First Baptist Church in Indian Rocks, Florida and First United Methodist Church in Saint Petersburg, Florida.
MINISTRY HIGHLIGHTS
Presently serves as the Minister of Music & Worship at First United Methodist Church in Saint Petersburg, Florida for the past eleven years.
Hosted the WTIS Radio Show "Tampa Bay's House of Praise" which aired on Sundays at 1 p.m. in the Tampa Bay area for two years.
Has co-written music with Babbie Mason, a two-time Dove Award Winning Artist; together they wrote the #1 Inspirational Song, "The Sea of Forgetfulness" which was recorded by Word Music recording artist and Grammy nominated singer, Helen Baylor. This song and music video was featured on THE 700 CLUB twice.
Kenn's most recent song request is from the Billy Graham Association: "A Heart of Praise" was released internationally on the CD/DVD project featuring George Beverly Shea; (on his final project which was titled "A Heart of Praise").
Co wrote (alongside David T. Clydesdale & Babbie Mason), the Gospel Music Association's 1997 DOVE AWARD, for "Musical Of The Year" titled "MAKE US ONE".
Was the featured Pianist for "Majestic Keyboard Classics"; a piano collection created by David T. Clydesdale, which was recorded with the London Symphony at Disney Studios, Orlando, Florida.
Wrote and produced the Dinner-Theater Show, "I Still Believe in America" in Maggie Valley, North Carolina.
Co-Produced the Musical "Bethlehem, Everybody's Hometown" with Derric Johnson (creator of "Voices of Liberty" from Disney World / Epcot Center).
Produced two (2) Christmas Musical Productions for the Mahaffey Theater with proceeds benefiting "Toys for Tots" Feeding Families Program. 2014-15.
Facebook
Instagram


God's love is like a tender hand that wipes my tears when I cry...His love's become the answer to all my questions why!
Trust You In The Dark
Kenn Mann's "Trust You In The Dark" is featured on Babbie Mason Radio's The SHOUT Project.