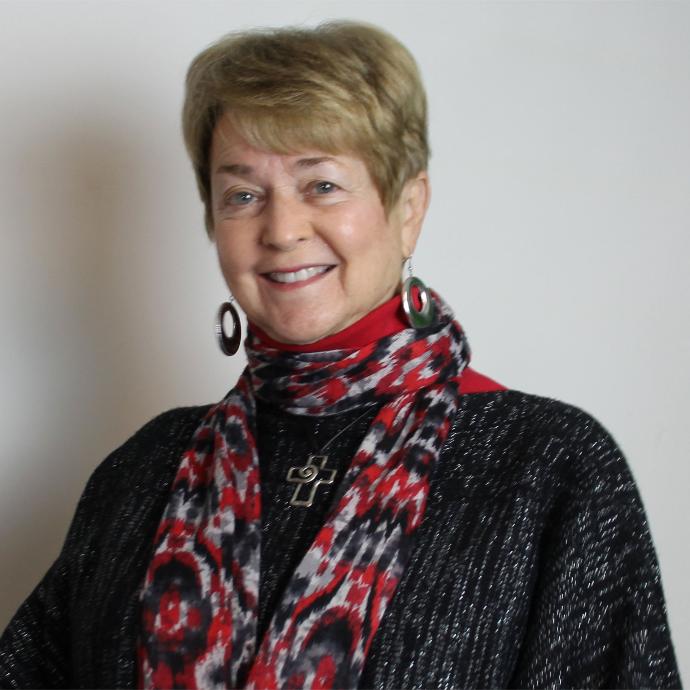 Joan Stevens

Joan Stevens is a passionate songwriter, singer, and musician whose music helps to stir the souls of others and draw them deeply into the presence of God. She developed an intimate love for God through attending church with her family as a child. This love found expression often through writing and singing simple songs of praise. Joan's love for music was also nurtured greatly as she and her sister, Ellen, gathered around the piano and sang, accompanied by their mother on piano, and their father on harmonica. One of the family's favorite songs was "Amazing Grace" – a grace that would sustain Joan through a 14-year spiritual wilderness journey away from God and back into the arms of Jesus.
Joan and her husband, Alex, credit many Christian family, friends and members of their home church, Crossroads Presbyterian Church in Stone Mountain, Georgia, with helping to lead them into a vibrant relationship with Jesus Christ. Much of Joan's musical passion and depth arise out of her profound gratitude for God's redeeming grace and the transforming power of Jesus Christ in her life. Joan's first professionally recorded song "Christmas Every Day" was released on Babbie Mason Radio for the 2020 Christmas season and has, according to many, served as a healing balm that brings deep peace to the soul. Joan feels that God inspired the writing of this song and miraculously opened doors in a timely fashion. The song's message has helped others experience the peace of Christ during these turbulent, uncertain times, as the worldwide pandemic has left so many people feeling isolated, fearful and depressed.
Joan has seen the power of music change lives and bring God's love, peace, hope and joy to others, including those with dementia, (something she discovered while leading music at various senior facilities). Her greatest joy is worshiping God through singing and playing songs on piano or guitar, including hymns, gospel music, and contemporary praise music. She also enjoys leading others in worship and helping draw them into the transcendent presence of God. Joan is hoping to release several more songs in the near future and wishes to thank Babbie Mason and Babbie Mason Radio for enabling her to share her first professionally-recorded song, "Christmas Every Day" with countless others. She is also deeply grateful to Rody Inestroza who produced the song's audio version and to William (Bill) Lambert, who produced the YouTube video. Joan is also grateful for her "team" of family, friends, and others, who have encouraged and supported her in her musical endeavors, with special thanks going to her husband, Alex. Joan's ultimate thanks goes to God for inspiring the songs that she writes and for opening doors for these songs to bless others with God's transforming love, power and grace.
Joan, a native Atlantan, lives in Oxford, Georgia, with her husband, Alex, along with their adorable five-year old cat "T.C.". Joan and Alex are both ordained ministers within the Presbyterian Church (USA) having both served for several years as hospice chaplains and pastors. However, this year, Joan's focus has mostly been on writing and recording Christian music – a long awaited dream that was put on hold for years while serving in various other ministries. Three years ago, Joan was personally encouraged by Babbie Mason during the Inner Circle Conference for Christian artists, to pursue a songwriting and recording career in this late season of life and not to let her age or any other perceived challenges stop her from using her God-given gifts. Joan is hoping that she can encourage others to do the same as she steps out in faith!
Contact: revjoanastevens@gmail.com
Facebook
YouTube
Spotify
iTunes
Amazon
Christmas Every Day

Joan Stevens' "Christmas Every Day" is featured on Babbie Mason Radio.