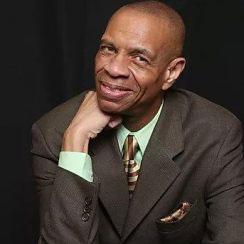 Dr. Donald L. Johnson

His experiences with brokenness, sin, rebellion, sexual immorality, alcohol and drugs, and other addictions proffered him an incredible opportunity to experience God's grace, mercy, and love. Donald writes about God's amazing grace in his published autobiography entitled, This Far By Grace, the Incredible Story of One Man's Journey out of Darkness into God's Marvelous Light. A modern-day prodigal son, Donald surrendered his life to the Lord in 1989.
Now a Bible teacher, evangelist, Christian educator, theologian, and author, Johnson travels the world explaining God's word, proclaiming its truth, and helping people be saved through the Gospel. Donald firmly believes and declares that Jesus Christ saves and makes free! God's grace and transformative power are reaching and helping people worldwide and Dr. Johnson is grateful to be a part of God's story.
He is a member of the Evangelical Theological Society, the Evangelical Missiological Society, the Society for Pentecostal Studies, the Alliance for Black Pentecostal Studies, the Just Leadership Association, and the American Association of Christian Counselors. As an evangelist and affiliated with the Global Network of Evangelists in the Luis Palau Association, Donald enjoys exercising, experimenting with alternative health remedies, traveling, and hiking in the North Georgia mountains in his spare time. Currently, he resides in the Atlanta, Georgia area.
Website
Facebook
Twitter
LinkedIn


If I can help somebody then my living will not be in vain.
This Far By Grace

Dr. Donald L. Johnson's This Far By Grace is now featured on Babbie Mason Radio. Don't miss out on his powerful interview with Babbie Mason on Babbie's House On The Radio, coming soon!